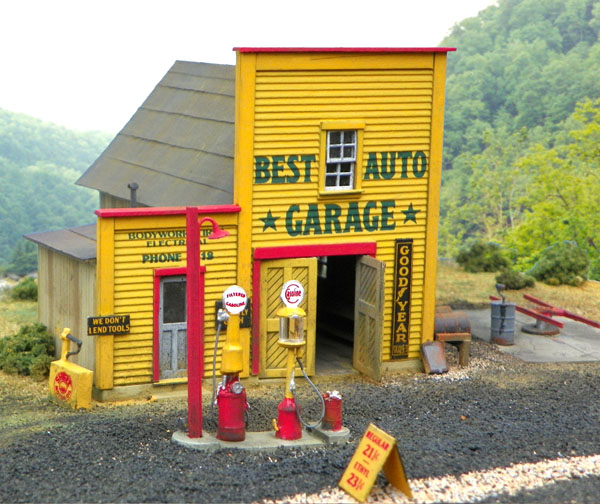 Best Auto Garage
This kit builds into a perfect ultra-detailed gas station and garage scene combination. Based upon the early station which had at one time been a livery, this type of structure has survived from the 1800's into the 1990's.
This kit has been completely re-engineered with new instructions and it is much easier to build than the old version.
It comes complete with interior walls and floor, laser-cut parts, full color decals, white metal and brass details.
#27415 - HO Scale - $ 79.95
---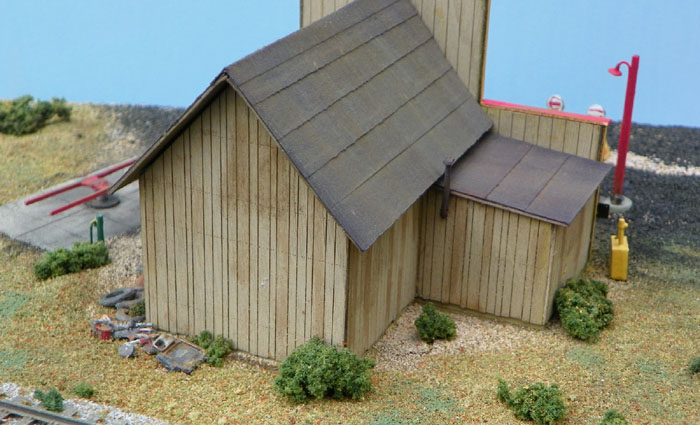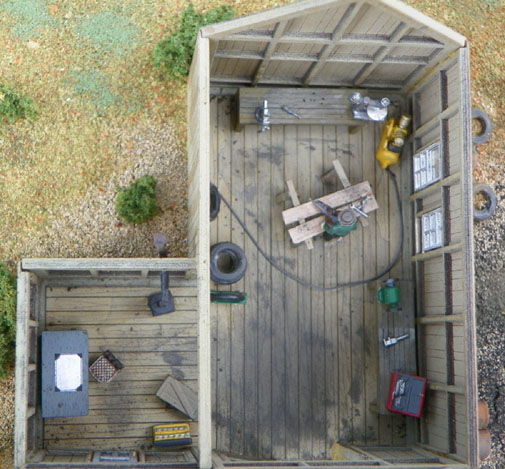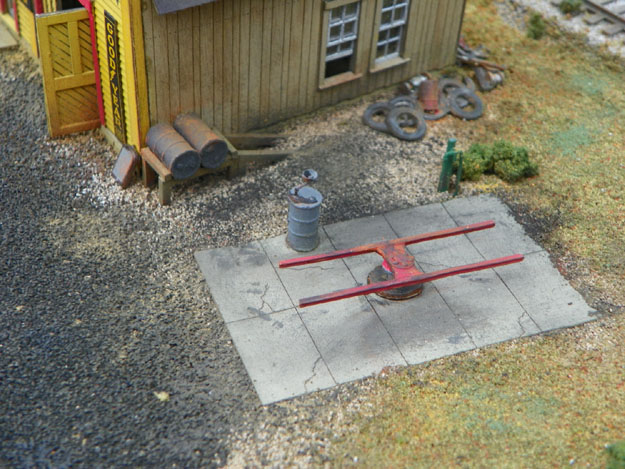 ---
Last Changed on: March 13, 2013
© 1998-2013 -- All Rights Reserved