Willet's Supply Co.
---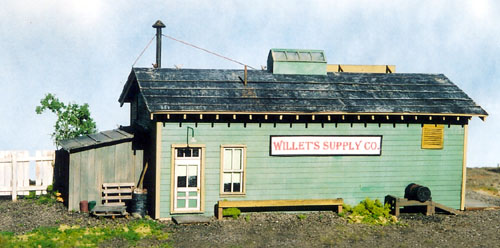 Willet's Supply Company represents a small trackside firm dealing in just about anything! If they don't have it, you probably don't need it!
The kit consists of laser-cut wood and cardstock. White metal and/or brass details are included, but the details will vary between scales. In all scales, the pallets, fence, and oil drum rack are standard features. Footprint is about 24' x 45'.
#07435 - S Scale - $79.95
#17435 - O Scale - $95.95
#27435 - HO Scale - $49.95
#37435 - TT Scale - $39.95

---
S Scale Version shown here - HO, TT & O Scale version all looks the same save for some very minor details.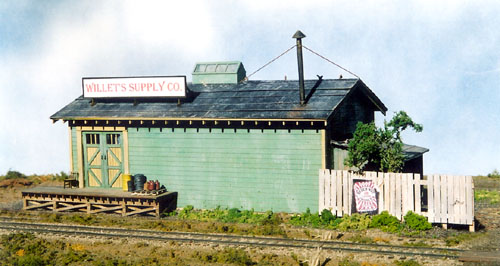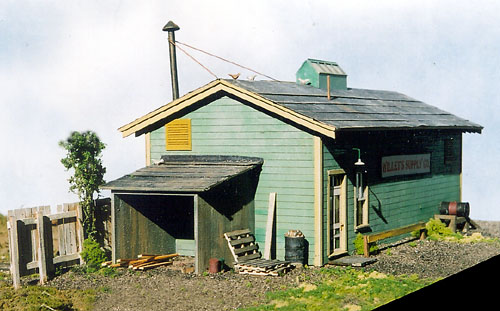 ---
---
Last Changed on: Feb 9, 2009
© 1998-2009 -- All Rights Reserved