WSLCo Camp Reynolds Cook House
---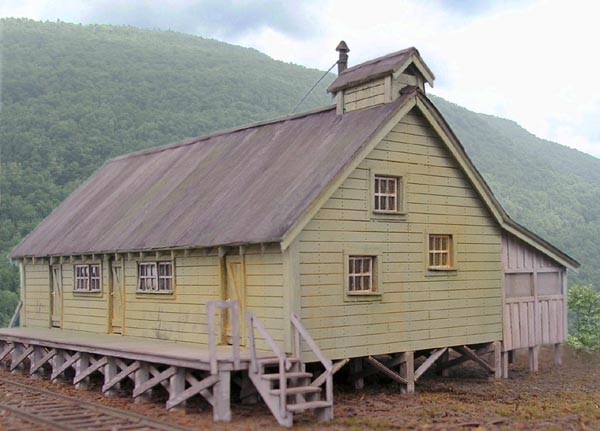 This model is based on the West Side Lumber Co. Camp Reynolds Cook House. If you don't model logging, turn it into a road house or small parts supply house!
The HO kit has been fully re-engineered with new instructions. It is much easier to build than the earlier version!
This kit features fully laser-cut wood and cardstock components, peel & stick sashes, nail head detail, scale brass door knobs and handles, scale screen wire for the pantry windows. Footprint is about 50' x 36'.
#27475 - HO Scale - $ 59.95